Anja Percival's new copper etchings focus on light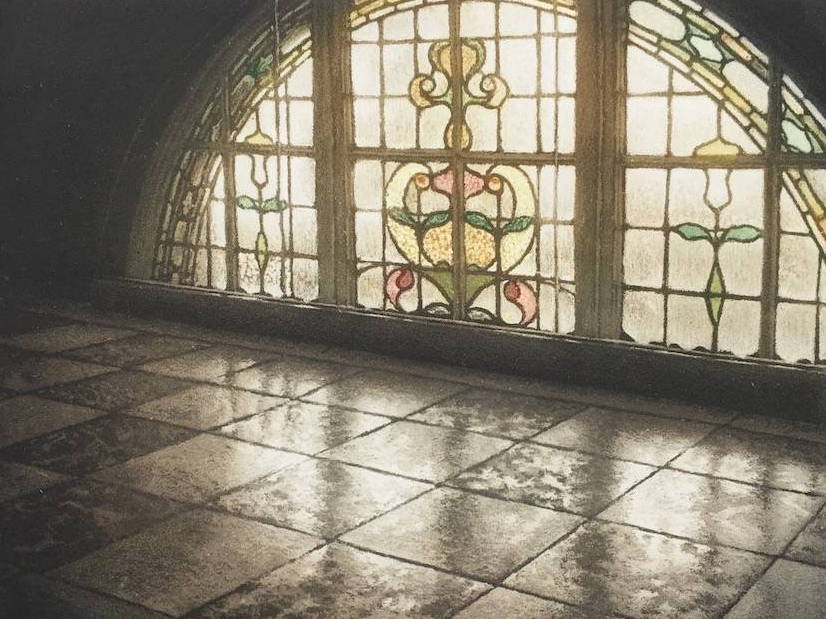 Part of Anja Percival's new etching Hotel Indigo
Anja Percival is a graphic designer who works with copper etchings. She lives and works in Durham, UK and discovered her love of graphics during her art education at Falmouth College of Arts. Between 2005 - 2009, she spent most of her time working at several different printing workshops in Copenhagen and Odense and was very inspired by her new surroundings. Her work was influenced by the urban environment she lived in and after moving back to Durhamn in 2009, the influences remained.
My color palette is relatively subdued. I think too strong colors would divert attention from the subtle tonal variations in my images. I also focus on spaces that do not include the human figure, as I believe that the movement would also disturb the stillness of the composition. My choice of motifs is usually quite simple, for example it can be the inside of my own home or the landscape I pass daily. It is the effect that the light has within these spaces that catches my attention. The sun's light can completely change a space, it fills it but energy and clarifies shapes and textures. I find it exciting to see how light can change the insignificant into something remarkable.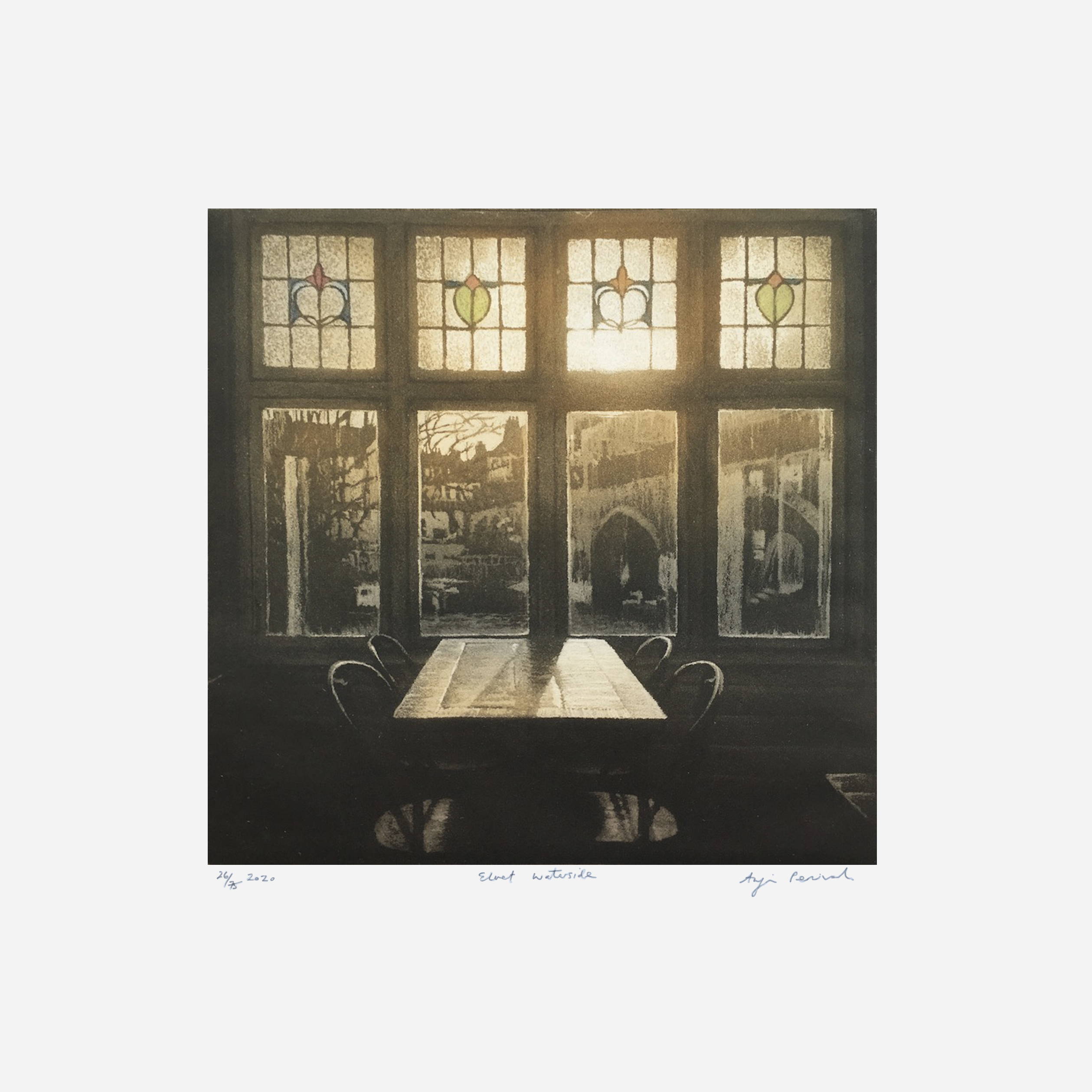 Anja Percival - Elvet Waterside
Etching in edition of 75 copies
Picture dimensions: 19.5x20 cm Paper dimensions: 34x33 cm
1.300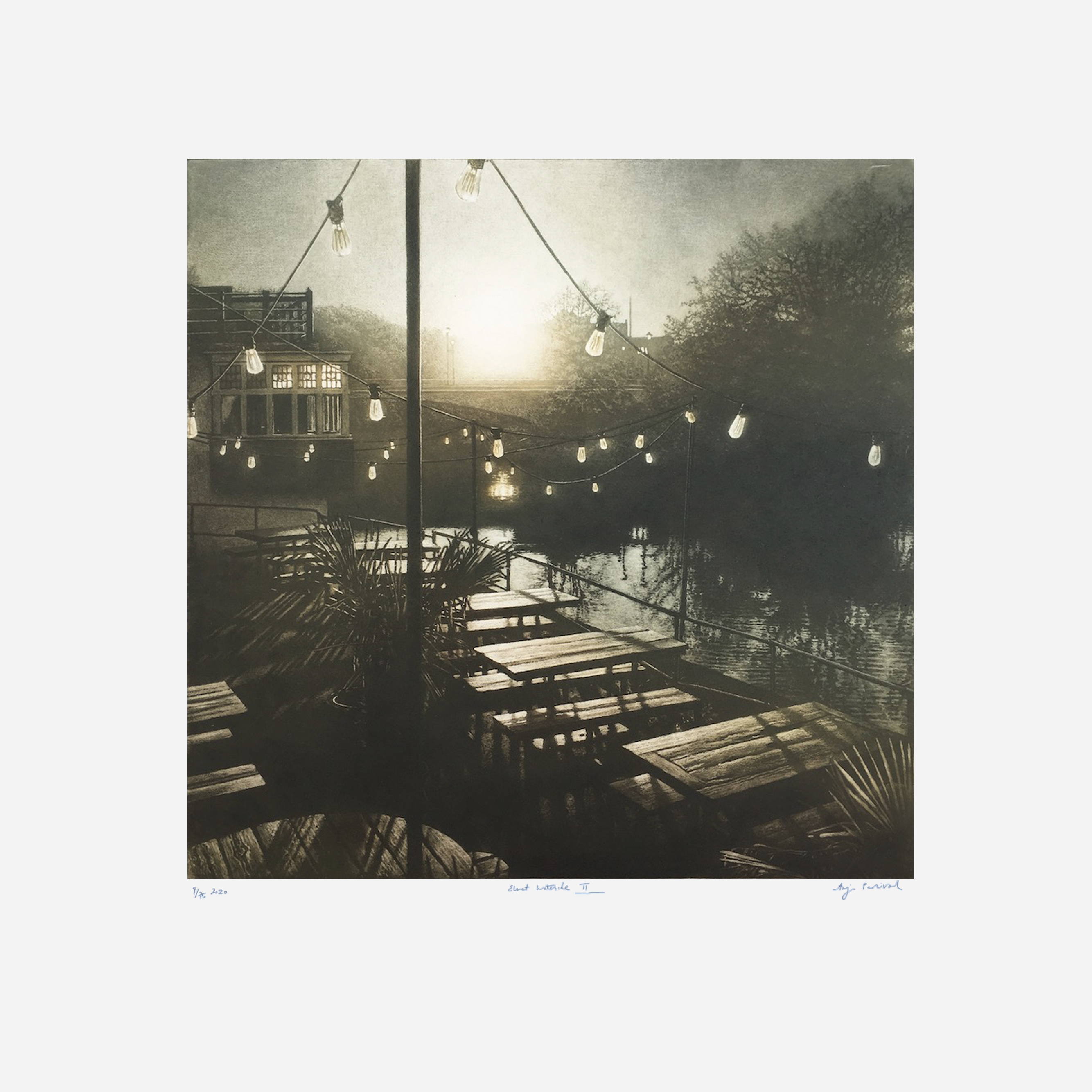 Anja Percival - Elvet Waterside II
Etching in edition of 75 copies
Picture dimensions: 44x45 cm Paper dimensions: 70.5x70.5 cm
4,300 kr
Technically, Anja specializes in copper etching. The etchings are hand-drawn, she never uses any photographic model or digital techniques. The motifs are created by directly drawing on the copper plate with a special wax pen. She rarely starts with lines but instead focuses on the bright spots of the image. Instead of building up the image through dark lines and shading, she first works with the parts that should remain light.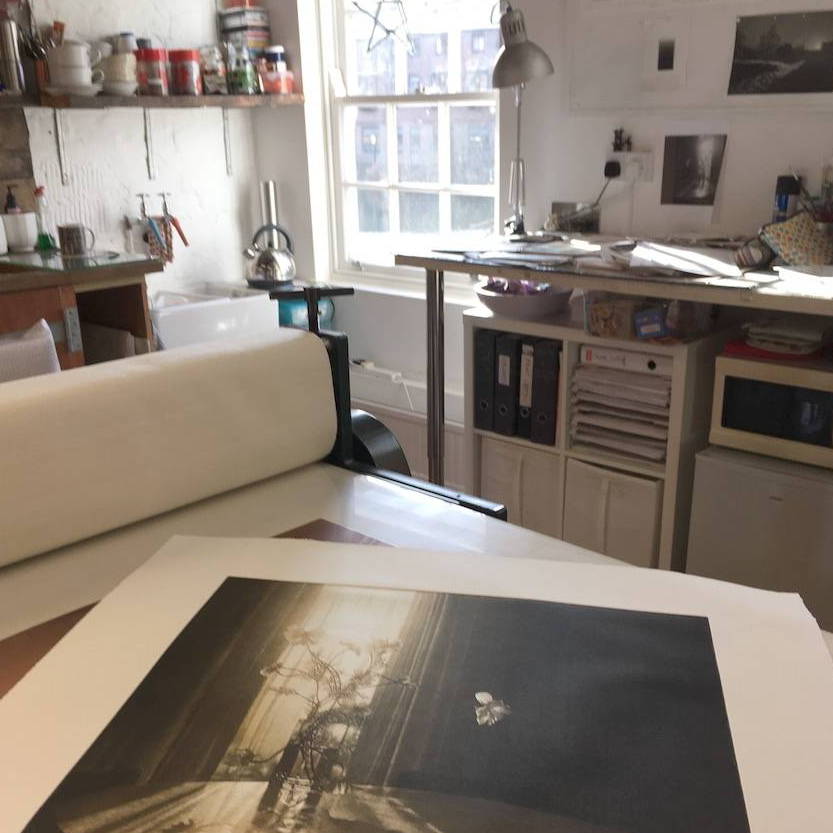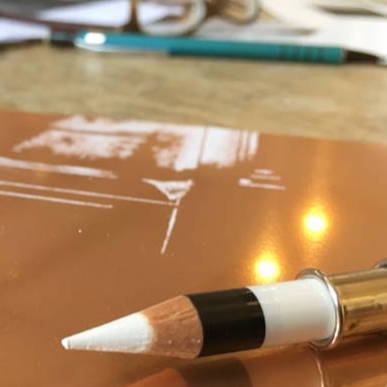 During the printing process, I apply color to the sheet in a rather painterly way - "à la poupée" - which allows me to vary the density and color in such a way that I enhance the effect of the etched image. The ink is then transferred to extreme pressure paper in a printing press.
Today, her works are represented at galleries both nationally and internationally, including in London, New York, Denmark, Sweden and Norway. She works mainly from her studio in Fowlers yard in Durham but is also a member of Northern Print Studio in Newcastle and also has a strong collaboration with Fyns Printmaking Workshop in Odense.