New graphics by Jenny Olsson
An examination of color, natural phenomena and poetry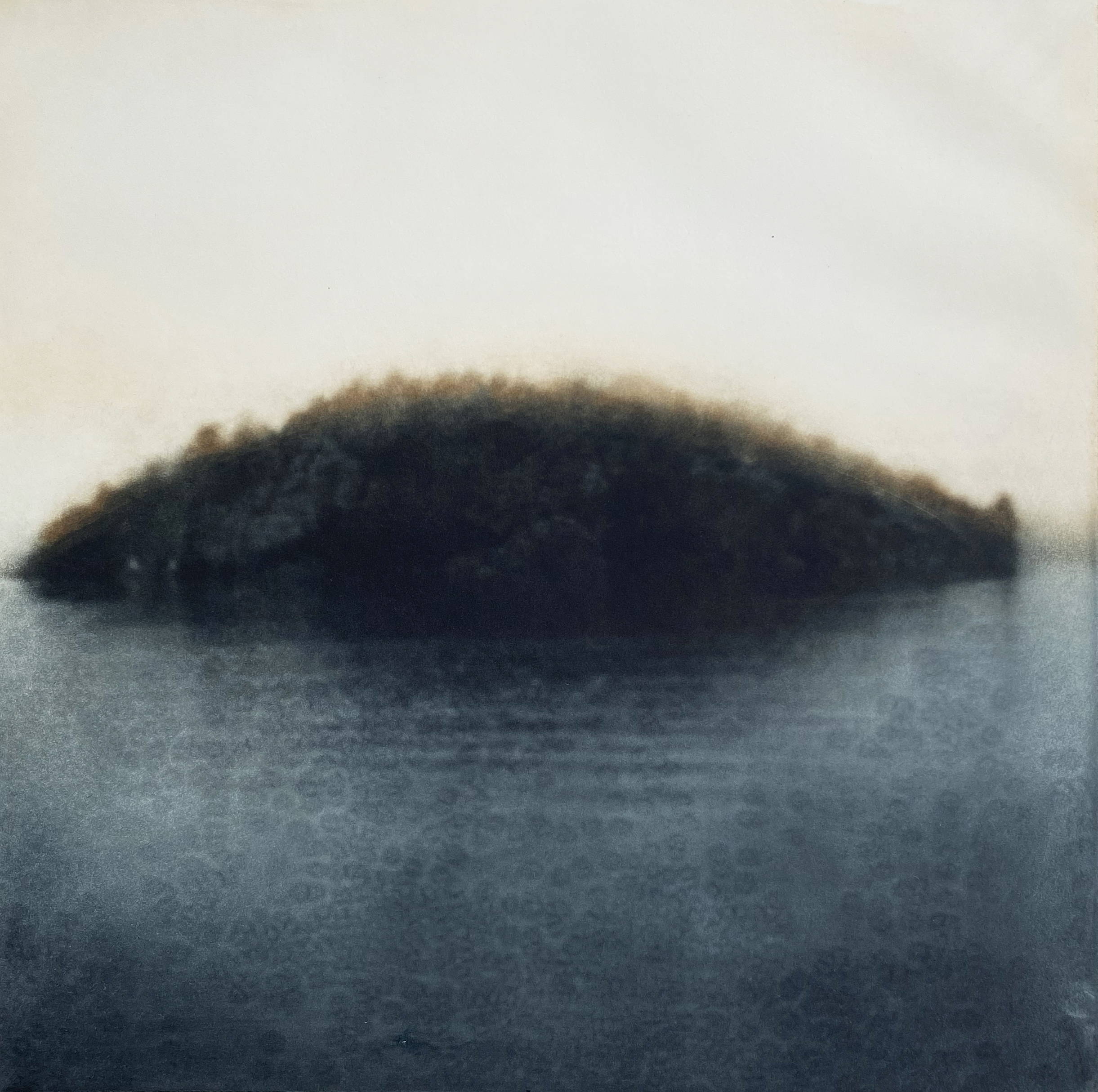 Jenny Olsson is an artist who works with time, memories and place. The main way of expression is through the graphics that create the opportunity to build images with several layers on top of each other. The trees, the forest and the water characterize her the visual world and the landscape have a central place. In the creation of the images is the movement or the walk through the landscape significant to also make visible the time and different time perspectives.
New graphics
For Gallery Helle Knudsen, we have now received 4 completely new graphic sheets by Jenny Olsson. The leaves are printed in small editions of 10 copies and have the titles; The Dreams of the Will, Sanguine and the Light, The Longing for Sienna and Indigo. All works cost SEK 4,800 each and are available via gallerihelle.com
Jag often finds my inspiration from nature and landscapes that I have encountered and passed on and that have captured my interest. My landscapes are an examination of color, natural phenomena and poetry. They are time, memories and presence, a place for dreams that I often return to.
The dreams of the will
Photopolymer engraving, 10 copies
78x70 cm
4,800 kr


Sanguine and the light
Photopolymer engraving, 10 copies
78x70 cm
4,800 kr


The longing for Sienna
Photopolymer engraving, hand-colored, 10 copies,78x70 cm
4,800 kr


Indigo
Fotopolymer engraving, 10 ex
78x70 cm
4,800 kr


Jenny Olsson was born in 1973 and works in Stockholm. She is educated at the Art Academy at Holbæk in Denmark, the Graphic Arts School in Stockholm and Crown Point Press in San Francisco, USA.
Her work has been shown in solo and group exhibitions at a large number of galleries, museums and art galleries; Galleri Astley, Lithografiska Museet, Galleri Helle Knudsen, Galleri Nordens Ljus, Grafiska Sällskapet and Grafiktriennalen in Uppsala.
She has also been active as a teacher of graphics at the Royal Academy of Fine Arts and curator of the collections at Grafikens Hus. Jenny has also started and runs the graphics workshop Tellus Graphics where she conducts her own artistic practice and prints magazines for other artists.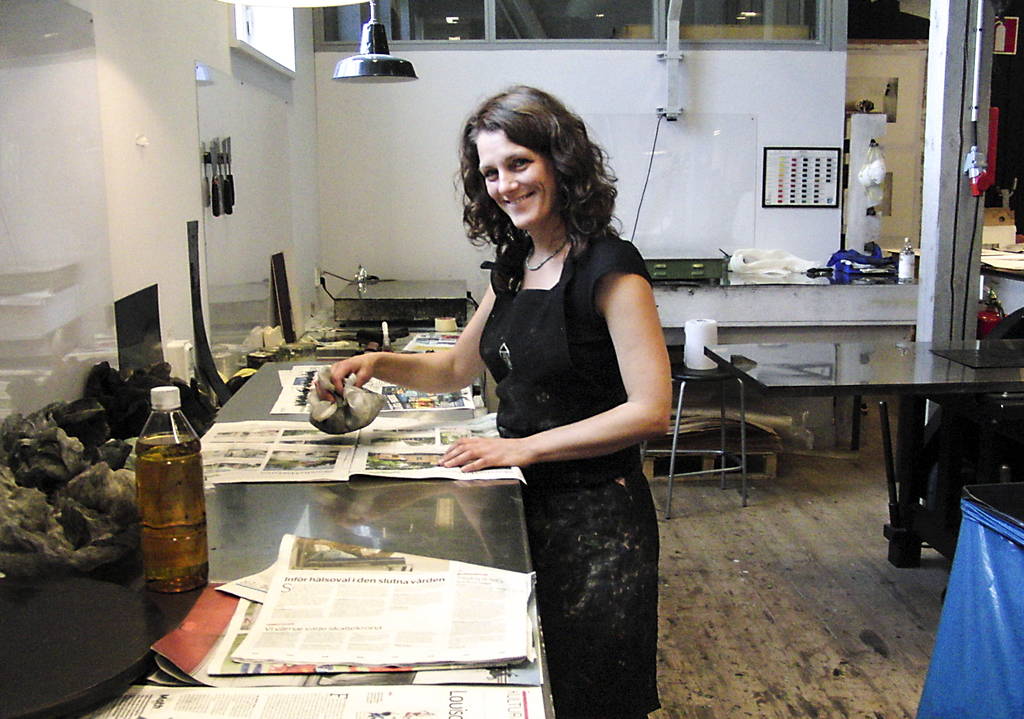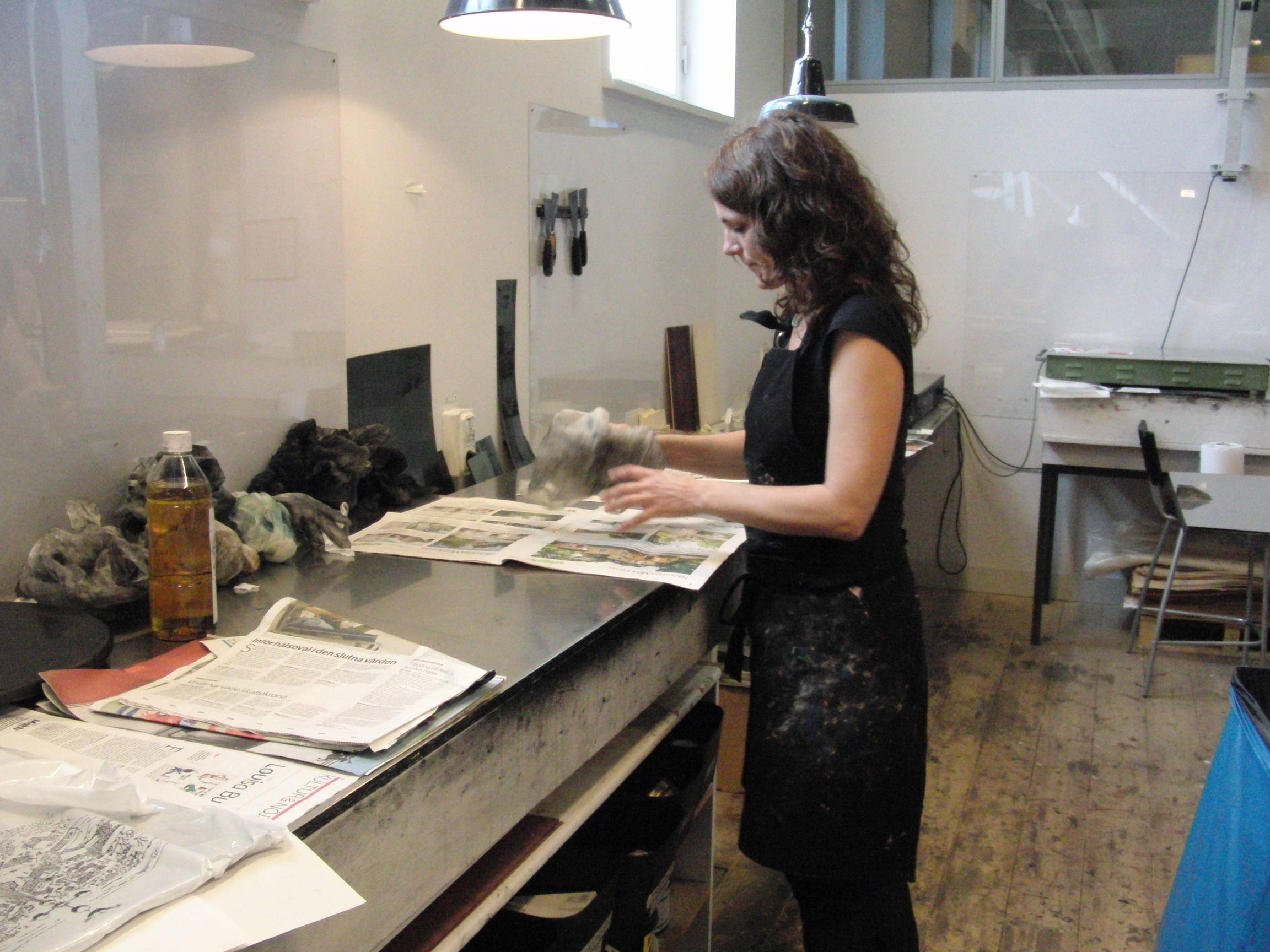 By: Gallery Helle Knudsen