Fruit Breakfast & Agua de Sangria
The artist Susan Gillhög's visual world is colorful and exotic. She found her own language early on with an intensely high color and a purely personal expression. The images are usually very spatial, rich in contrast and seemingly still. Her new serigraphs are no exception, the rooms are built like tight still lifes with very clear and appealing play of colors. The thoughts and feelings are taken directly to Mexico where Susan has spent many years.
I have always been fascinated by spaciousness. The room can reflect a person's personality better than a portrait.
Susan's new serigraphs have the titles Fruit breakfast and Agua de Sangria and are printed by Catarina Landberg at Atelier Landberg in Aspudden.



Susan was born in Stockholm in 1950 and started her artistic career with studies at ABF in 1967 and Grundskolan for artistic education in Stockholm between 1967-1969. The following year, she entered Konstfack, where she attended until 1976. Two years later, Susan volunteered for Colombia, where she worked with the theater group La Mama.
I stayed with them for three and a half years and worked as a set designer and actor. At the same time I painted went went to Sweden for periods to have an exhibition. The debut exhibition was at Galleri Händer in Stockholm.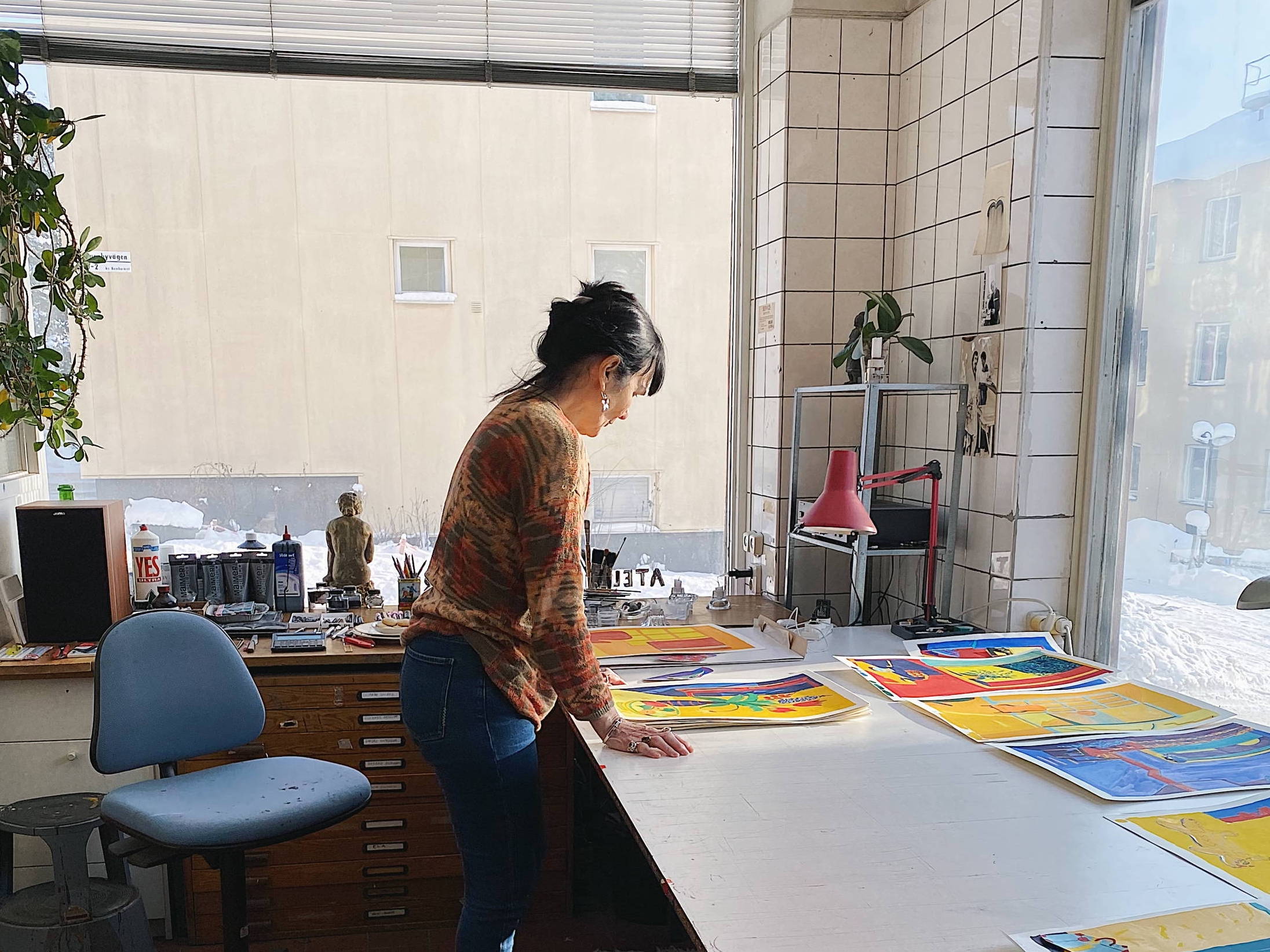 Susan Gillhög at the printing house Atelier Landberg in Aspudden

In 1982, Susan went to Mexico to study scenography, production and directing at UNAM, University of Mexico. Her thesis was the play The Zoo Story by Edward Albee. The play addresses themes such as isolation and loneliness, and Susan's work was shown on UNAM's theater stages and in various prisons.
In Mexico, I also worked as an actor. I worked with theater, television and film. Among other things, I worked with the scenography for the Mexican production of the film about Frida Kahlo.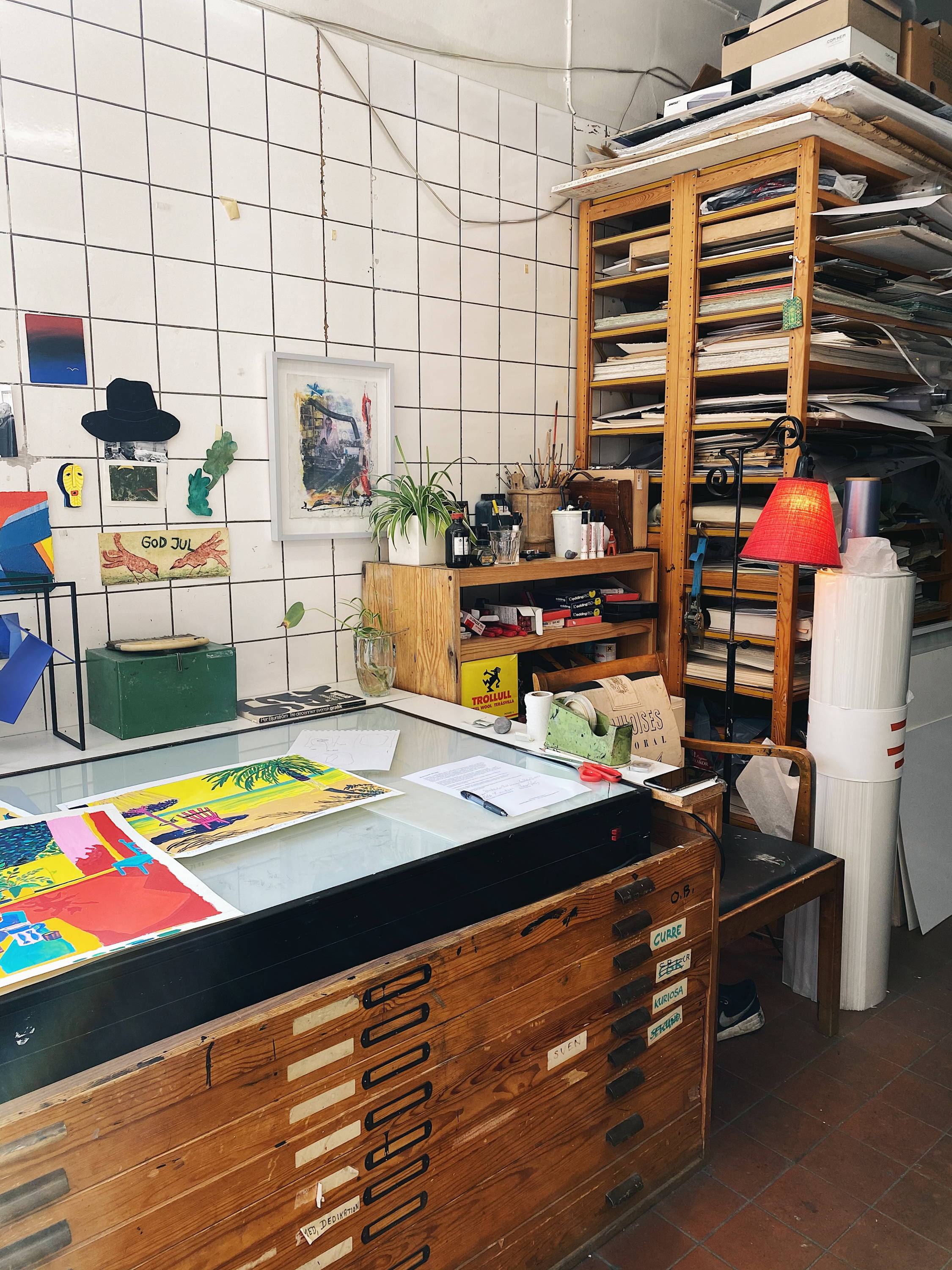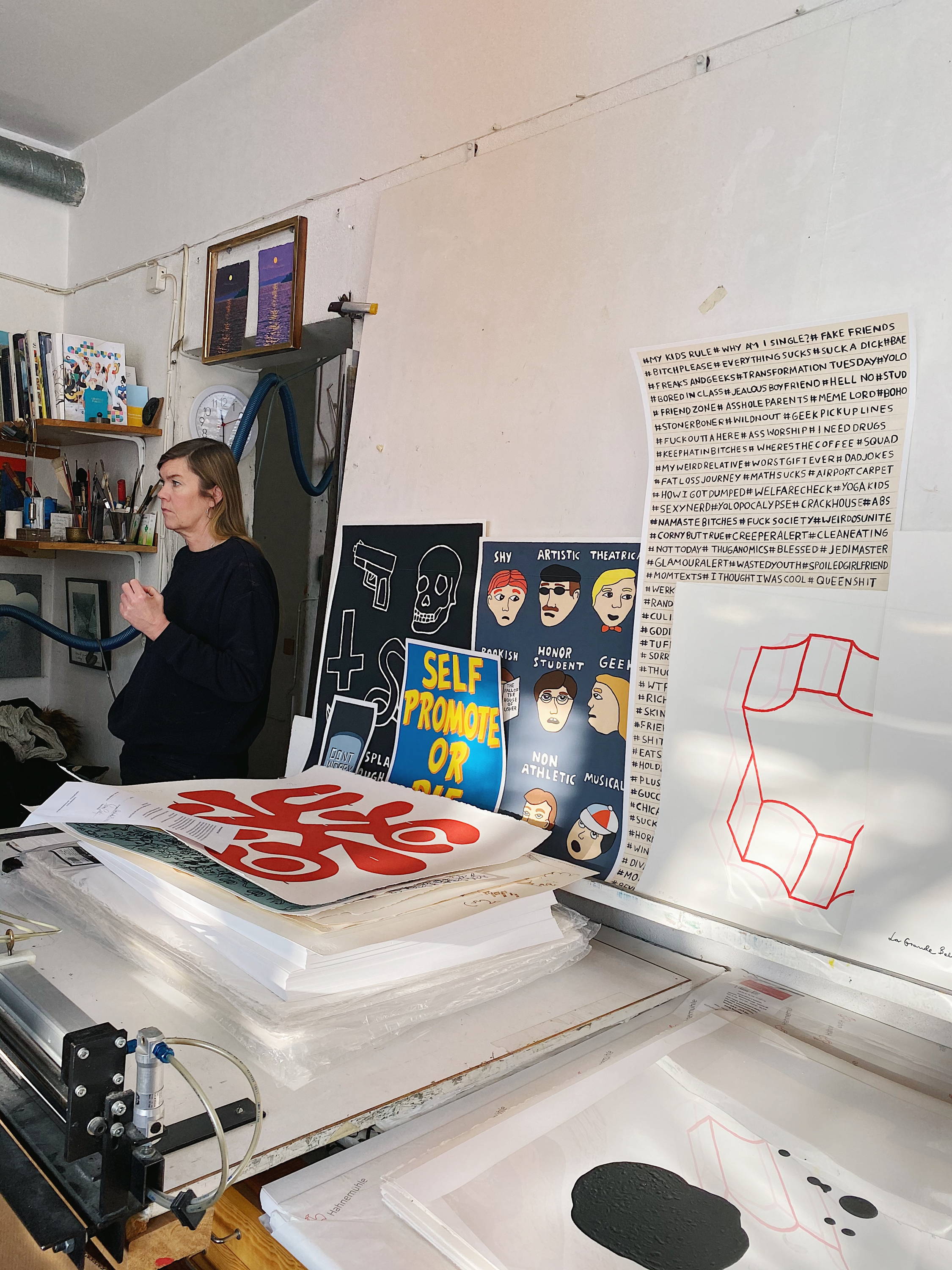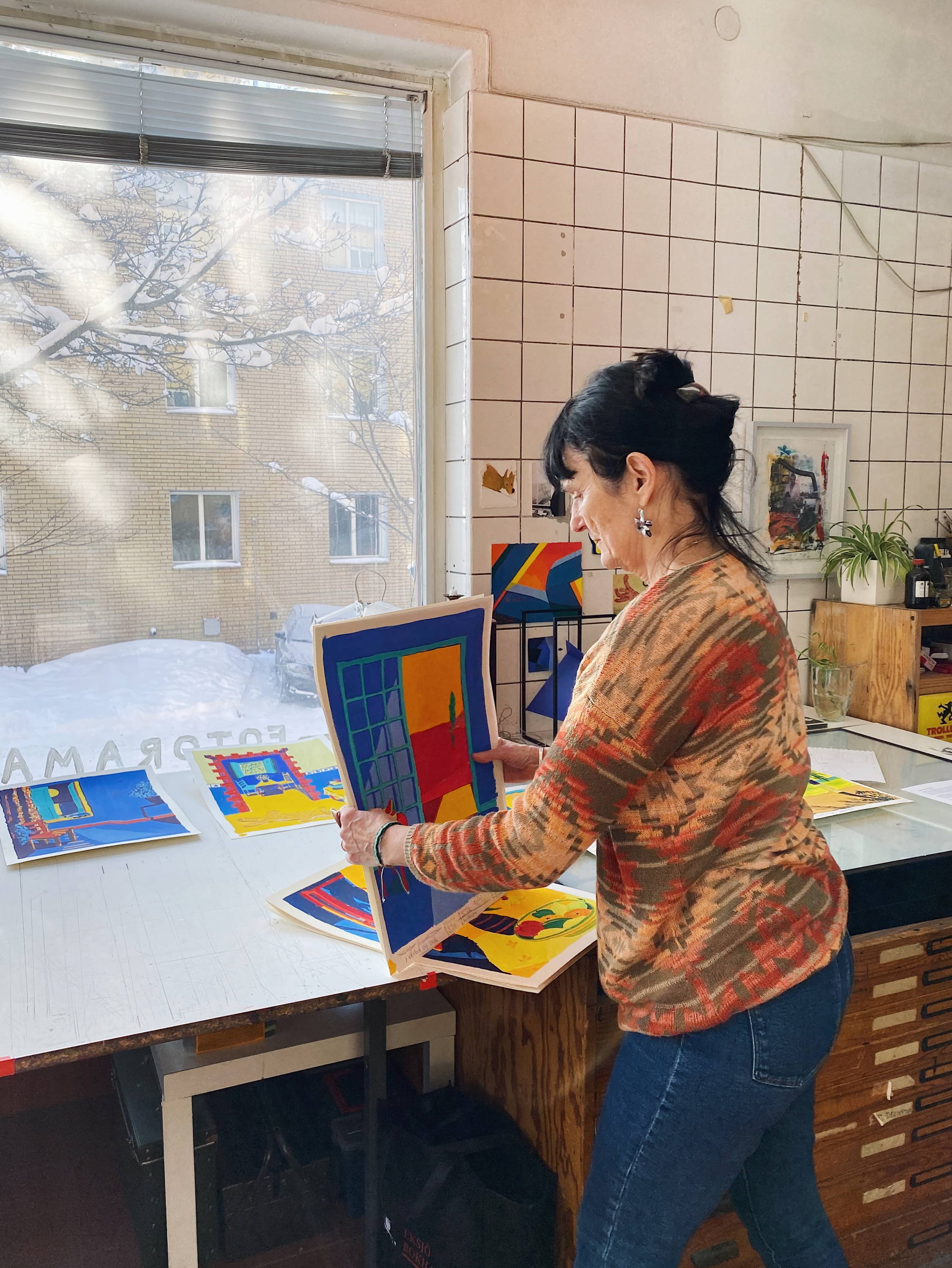 The printer Catarina Landberg and the artist Susan Gillhög.
She will remain in Mexico for the next four years and during the period she paints diligently and has several exhibitions with different themes. She then returns to Colombia and stays for another year.
Susan has had a large number of solo and group exhibitions both in Sweden and internationally. She has also worked with several public decorations. For example, to SL and Gärdet's metro, one away in enamel at Hammarby Sjöstad, to Uppsala Akademiska Sjukhus, Astrid Lindgren's Barnsjukhus and Stockholms Sjukhem, to name a few.
Her works are also represented at e.g. a. British Museum, Moderna Museet, Nationalmuseum, regions and private collections. Through the Swedish Arts Council, she has also had works placed at various embassies.