Simon Fensholm: All the Wrong Tactics
19/3 - 30/4
Vernissage lördagen den 19/3 kl. 12.00 - 16.00
Simon Fensholm är född 1985 i Fredericia. Han bor och är verksam i Köpenhamn och erhåller en Master från Royal Danish Academy of Fine Arts, School of Design, 2015.
​Simon Fensholm arbetar med måleri. Hans konstnärliga universum tar sin utgångspunkt i människans sökande efter kontroll i ett okontrollerat sammanhang. Hans arbete presenterar sig som en undersökning av den konstruerade äkthet och det kontrollerade kaoset som, likt en flytväst, tillåter oss att flyta ovanpå det ofullkomliga och sårbara. Målningarna är som en uttrycksfull dokumentär som skapar ett sammanhängande voyeristiskt porträtt av den moderna människan. Betraktaren placeras någonstans mellan perfektion och ofullkomlighet, mellan det melankoliska och det hoppfulla. Mellan abstraktion och figurativ.
The production for this exhibition has been a lot more emotional driven than earlier exhibitions. A complex travel in a search for something calm and comfortable I guess. I would say my stomach was the main curator on this one. Not that many rational thoughts and tactics, but a bit naive and authentic attempt to let the material and tactility sing for it self. Painting as self defense. -Simon Fensholm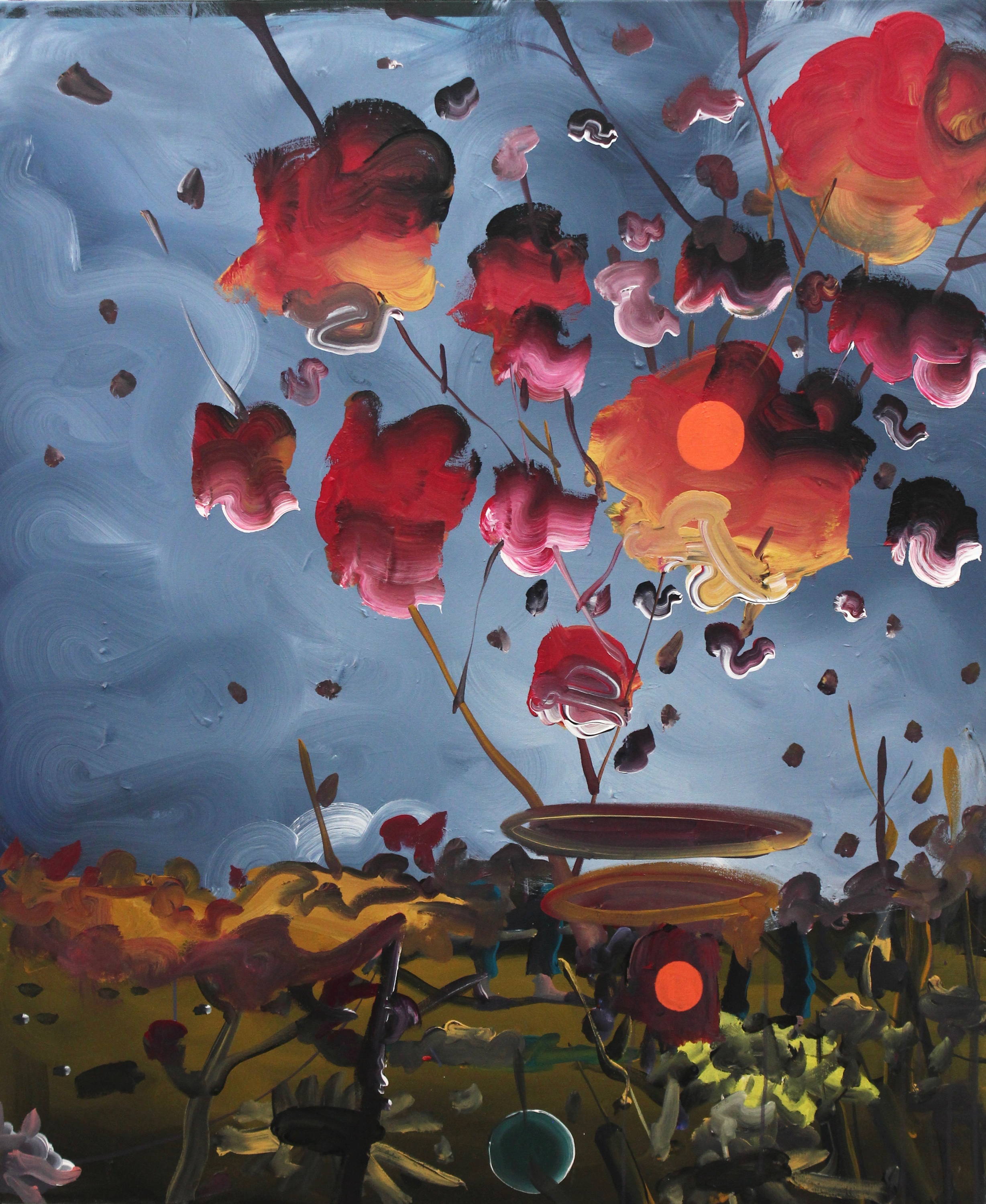 D.I.Y. Botanical Satanics (Or, the other way around), acrylics and lacquer on canvas, 120 x 100 cm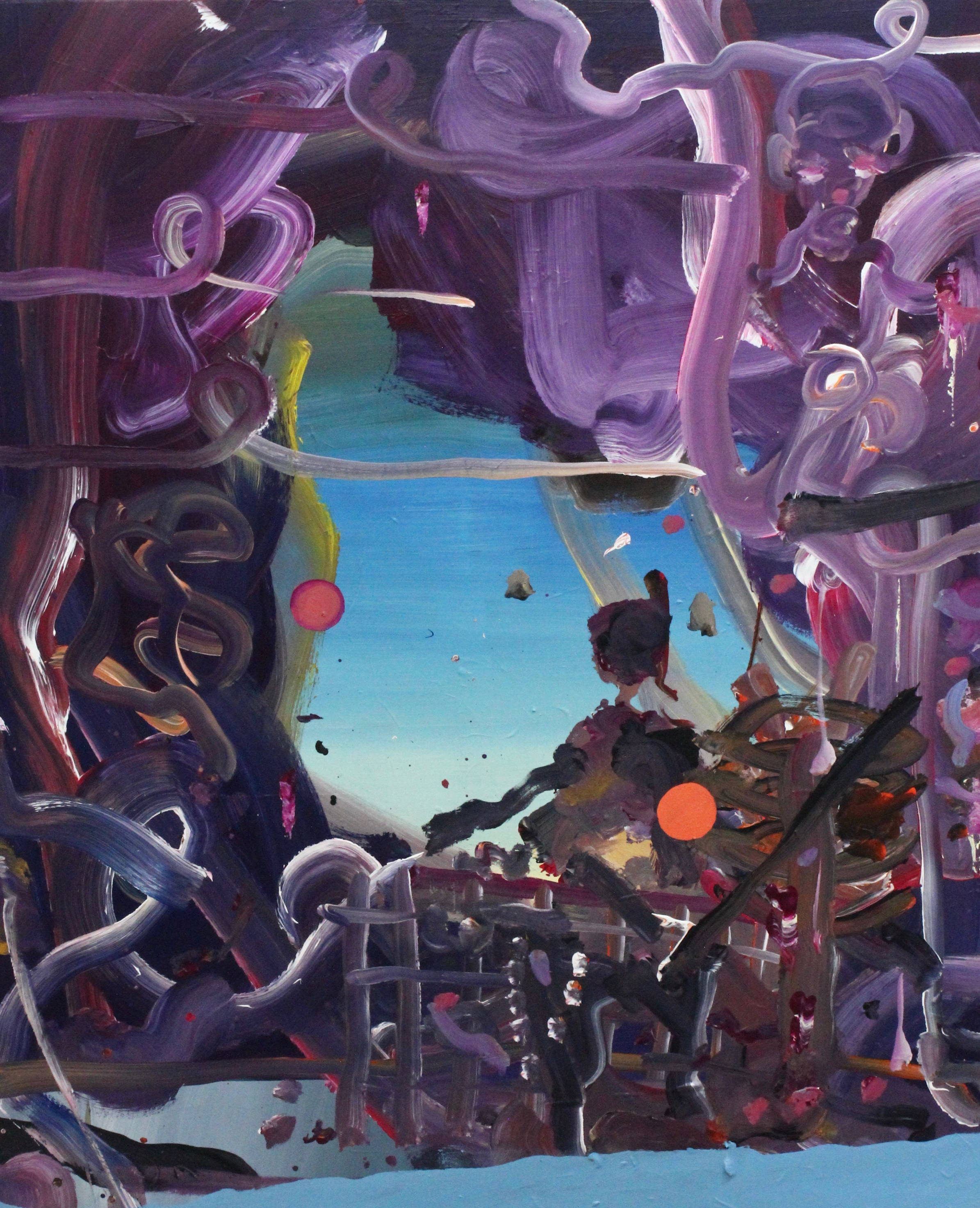 Bubblegum Gateway, acrylics and lacquer on canvas,120x100 cm
---
English:
Solo exhibition: Simon Fensholm - All the Wrong Tactics
March 19 - April 30. Opening March 19, noon - 4 pm
Simon Fensholm was born in 1985 in Fredericia. He lives and works in Copenhagen.
Education: MA, Royal Danish Academy of Fine Arts, School of Design, 2015
​Simon Fensholm works with painting. His artistic universe is based on man's search for control in an uncontrolled context. His work presents itself as an examination of the constructed authenticity and the controlled chaos that, like a life jacket, allows us to float on top of the imperfect and vulnerable. The paintings are like an expressive documentary that creates a coherent voyeuristic portrait of modern man. The viewer is placed somewhere between perfection and imperfection, between the melancholy and the hopeful. Between abstraction and figurative.