Tomas Colbengtson: Eatnamen vaarjelæjja / Land Protector
Market Art Fair, April 29 - May 1, Liljevalchs Konsthall, Stockholm
>> Read more
In this year's edition of Market Art Fair, the Stockholm-based gallery Galleri Helle Knudsen will exhibit one of Sápmi's leading artists, Tomas Colbengtson. Colbengtson was born in 1957 and grew up in a small Sami village, Björkvattnet, Tärnaby, the northernmost area for the South Sami language. He grew up fighting for his language, right to religion, and self-determination. He uses his Sami background and nature experiences from the northern Swedish mountains as a starting point for his artistic work.
In his activist work, he initiates the indigenous residence Sápmi Salasta for indigenous artists. He works with graphics, painting, sculpture, and digital art. Since 1998, he has held Artist Residency at the Royal Institute of Technology in Stockholm. He currently teaches at Konstfack, Stockholm, where he completed his education in 1991.
Tomas has had several international exhibitions in the USA, Russia, Japan, Germany, Iceland, the Faroe Islands, Spain, Slovenia, the Netherlands, France, Brazil, Greenland, Norway, Finland, Denmark, Italy, Switzerland, and Greece.
Other upcoming exhibitions in 2022:
March-September: Solo exhibition in the Museum Cerny, Bern Switzerland
March-June: "Arctic Highway", House of Sweden, Washington D.C.
May-June: Gallery Napa and Studio Mustanapa, Rovaniemi, Finland
June-September: Idre kyrka, Dalarna, Sweden
June-August: Solo exhibition in Saemie Sijte, Snåsa, Norway
Septemeber-November: Yukon Arts Centre, Canada
September-November: Solo exhibition, SDG, Karasjok, Norway
October-February 2023: Centro Atlántico de Arte Moderno, Las Palmas, Spain
December-March 2023: Solo exhibition, National Nordic museum Seattle U.S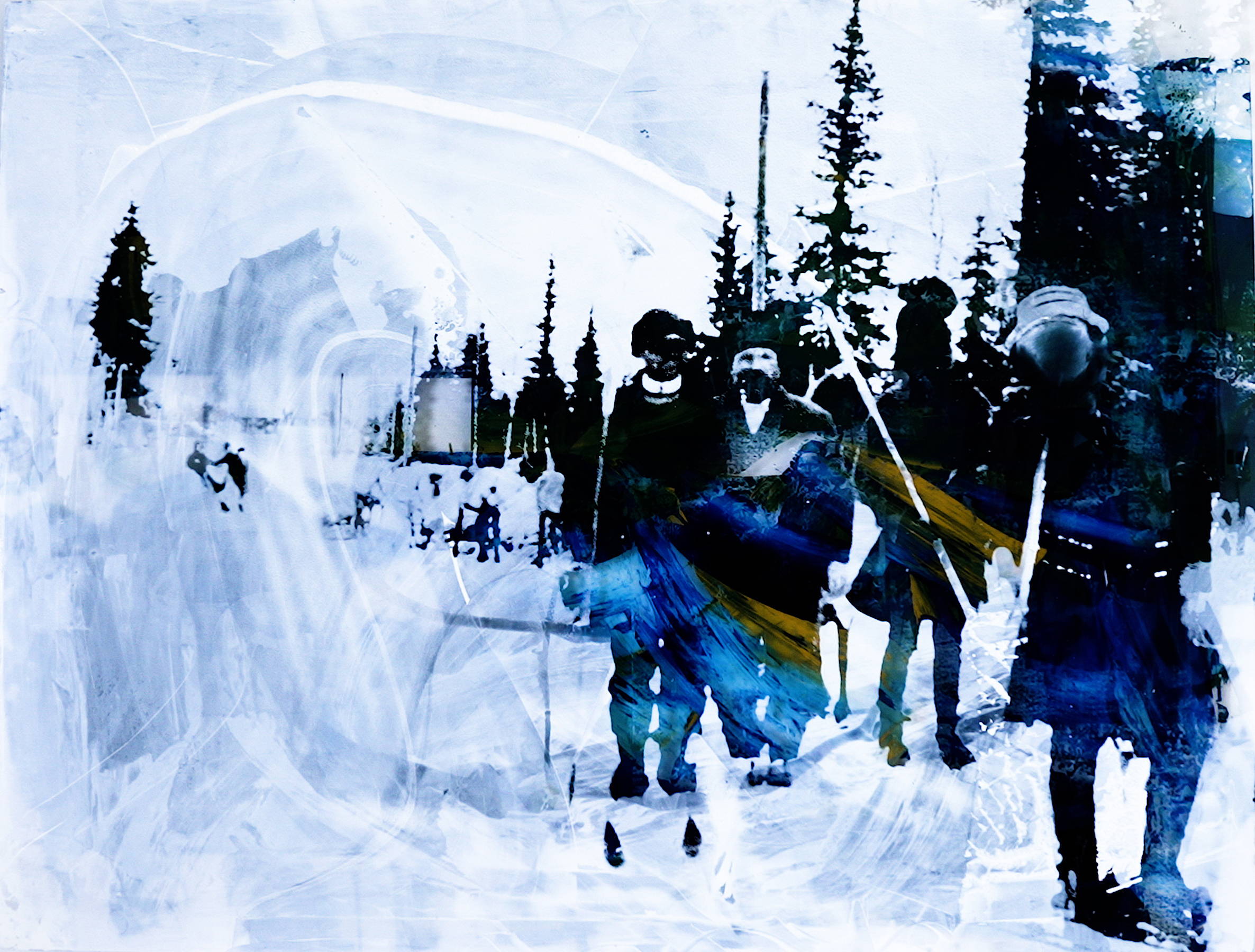 Tvångsflyttade / Dislocation, mixed media on polycarbonate, 97,5 x 127 cm