Palle Ankersen: Gudarnas Mjölk
9/4 - 7/5
Vernissage lördagen den 9/4 kl. 12.00-16.00
Debututställning (Konstsällskapet Våga Ses stipendiat 2021)
Palle Ankersen (f.1995, Ängelholm) bor och är verksam i Stockholm. Han är utbildad vid Konstskolan Munka och Östra Grevie Folkhögskola och läser för närvarande kandidatprogrammet i fri konst på Konstfack.
Palle arbetar med teckning i olika former, på papper och glas samt på collage av enfärgade papper. Han tänker på sina bilder som ett slags världar eller scener där fiktiva skeenden speglar verkligheten via en mångtydig symbolik. Stiliserade representationer av naturen och kulissartade rum samt sammansatta element från renässansmåleri, populärkultur, vetenskap och religion är återkommande inslag i hans teckningar. Med sin debututställning på Galleri Helle Knudsen, Gudarnas mjölk, vill Palle visa en slags mytologisk propaganda och återskapa bilder från försvunna eller framtida civilisationer.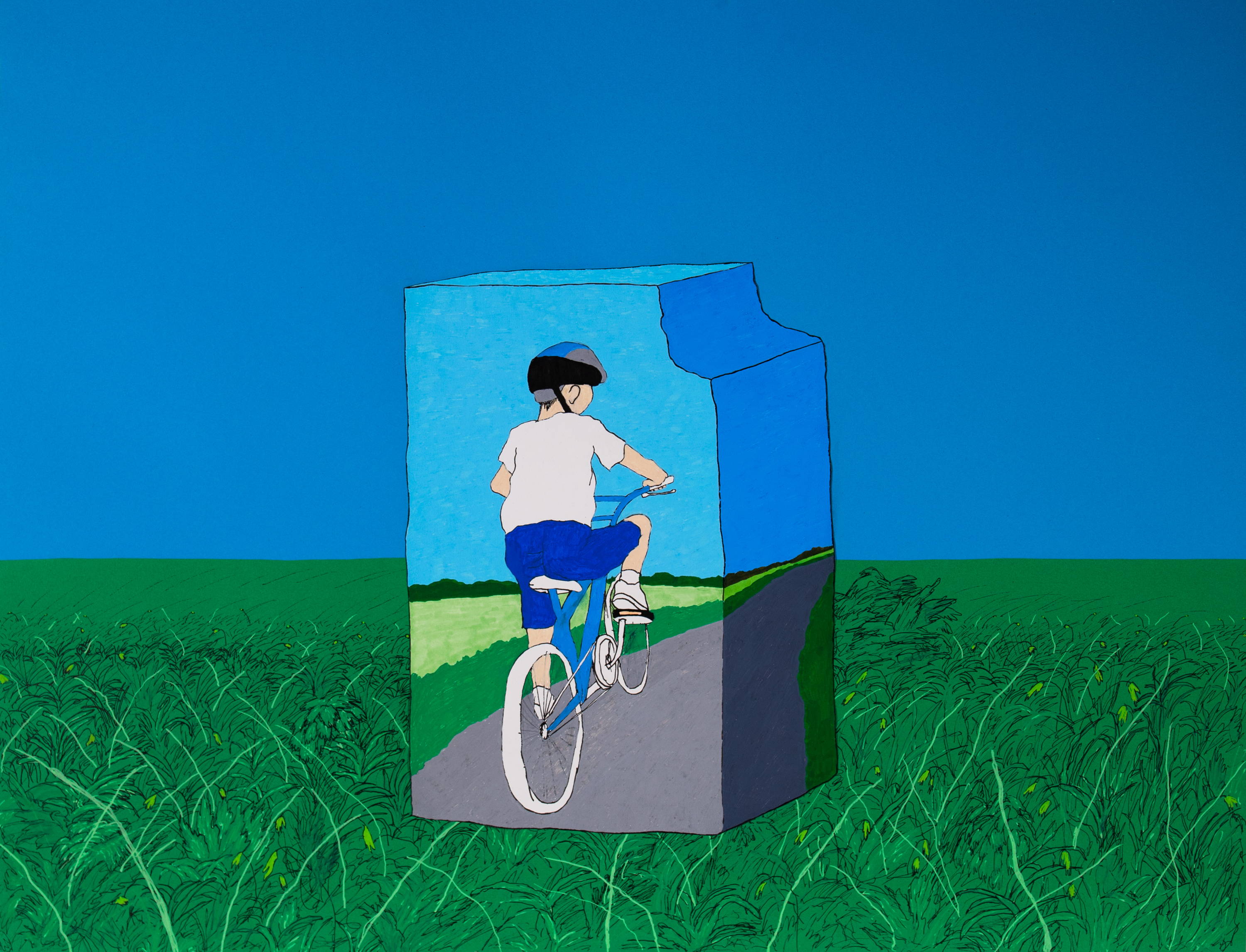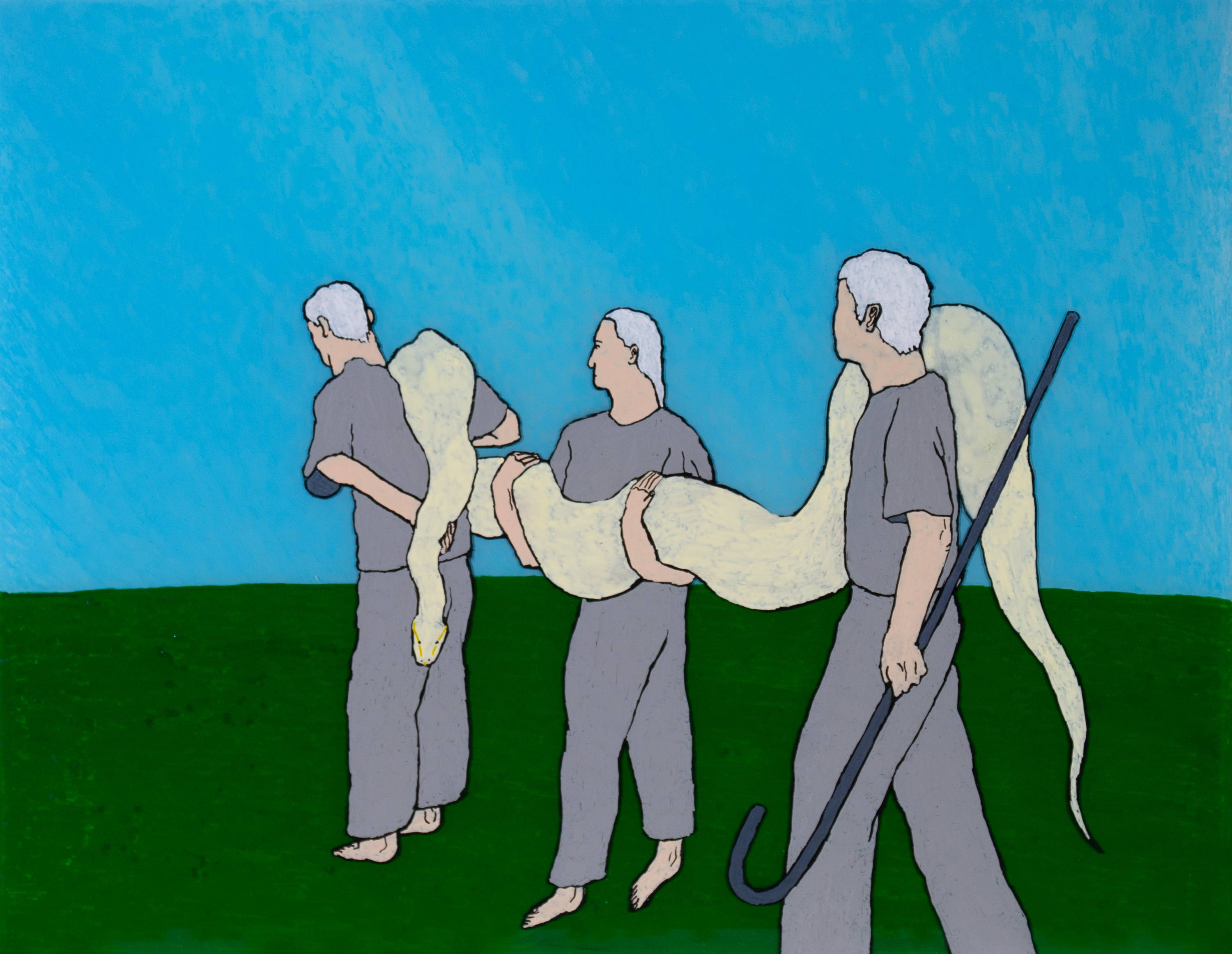 ---
English:
Debut exhibition: Palle Ankersen "The Milk of the Gods"
April 9 - May 7. Opening Apil 9, noon - 4 pm
Palle Ankersen (b. 1995, Ängelholm) lives and works in Stockholm. He is educated at the Art School Munka and Östra Grevie Folkhögskola and is currently studying the bachelor's program in free art at Konstfack.
Palle works with drawing in various forms, on paper and glass as well as on collages of single-colored paper. He thinks of his images as worlds or scenes where fictional events reflect reality via an ambiguous symbolism. Stylized representations of nature and scenic spaces as well as composite elements from Renaissance painting, popular culture, science and religion are recurring elements in his drawings. With his debut exhibition at Galleri Helle Knudsen, The Milk of the Gods, Palle wants to show a kind of mythological propaganda and recreate images from lost or future civilizations.