November 27, 2021 - January 15, 2022
Vernissage Saturday 27/11 at 12-16


Tomas Gustavsson
(b. 1958, Västerås) is educated at Västerås Art School and Art College in Stockholm.
The environments in
Thomas
paintings are often taken from Härjedalen and Dalarna, he uses the landscape as a background for different scenes, where the paintings become frozen film clips, taken from a sequence of events, mixed into a new meaning. It can be a tired and rough feeling in the pictures. He thinks that the paintings are about border crossings, disappearances and memories.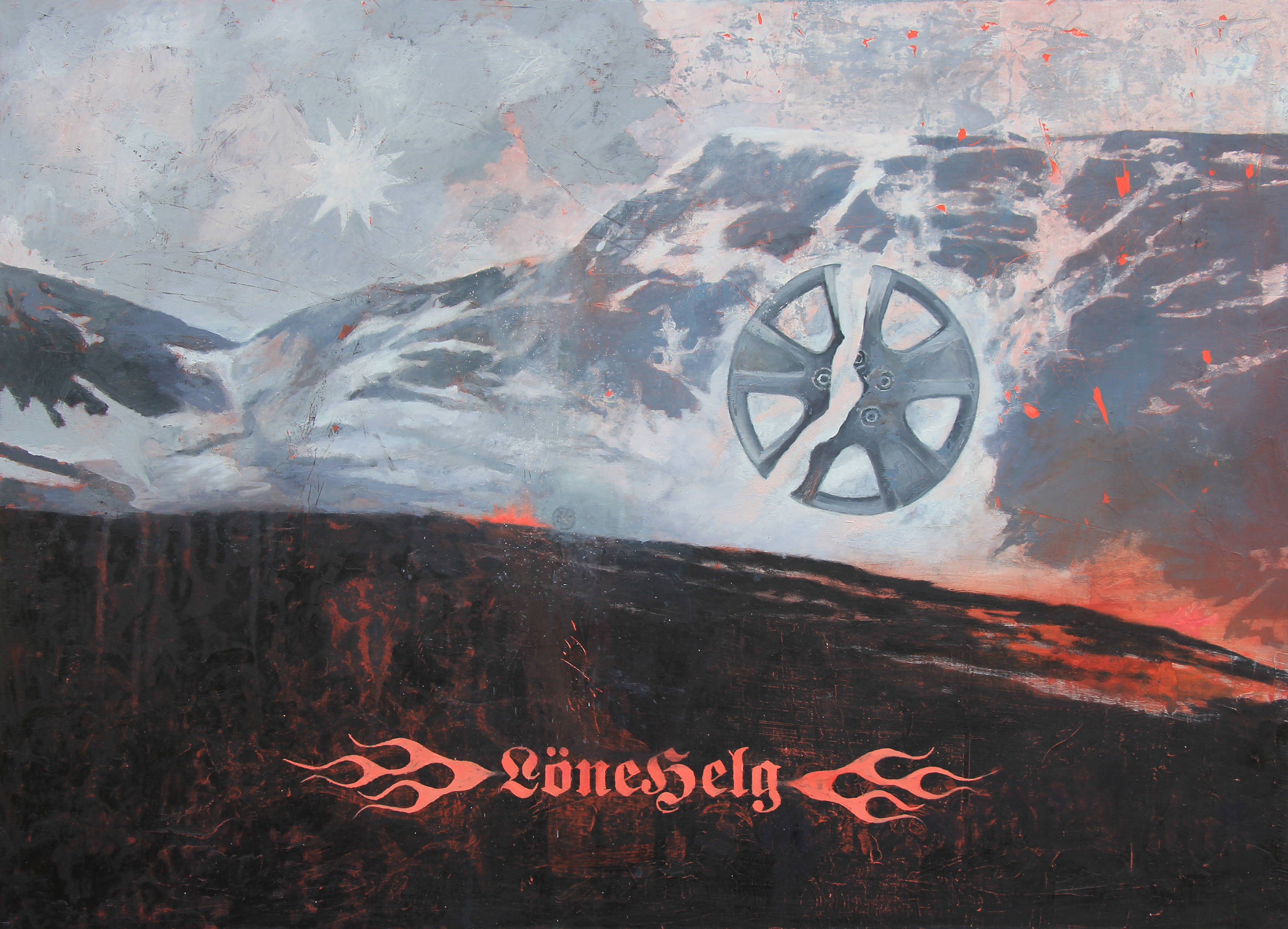 Tomas Gustavsson, Drum, oil on canvas, 125x90 cm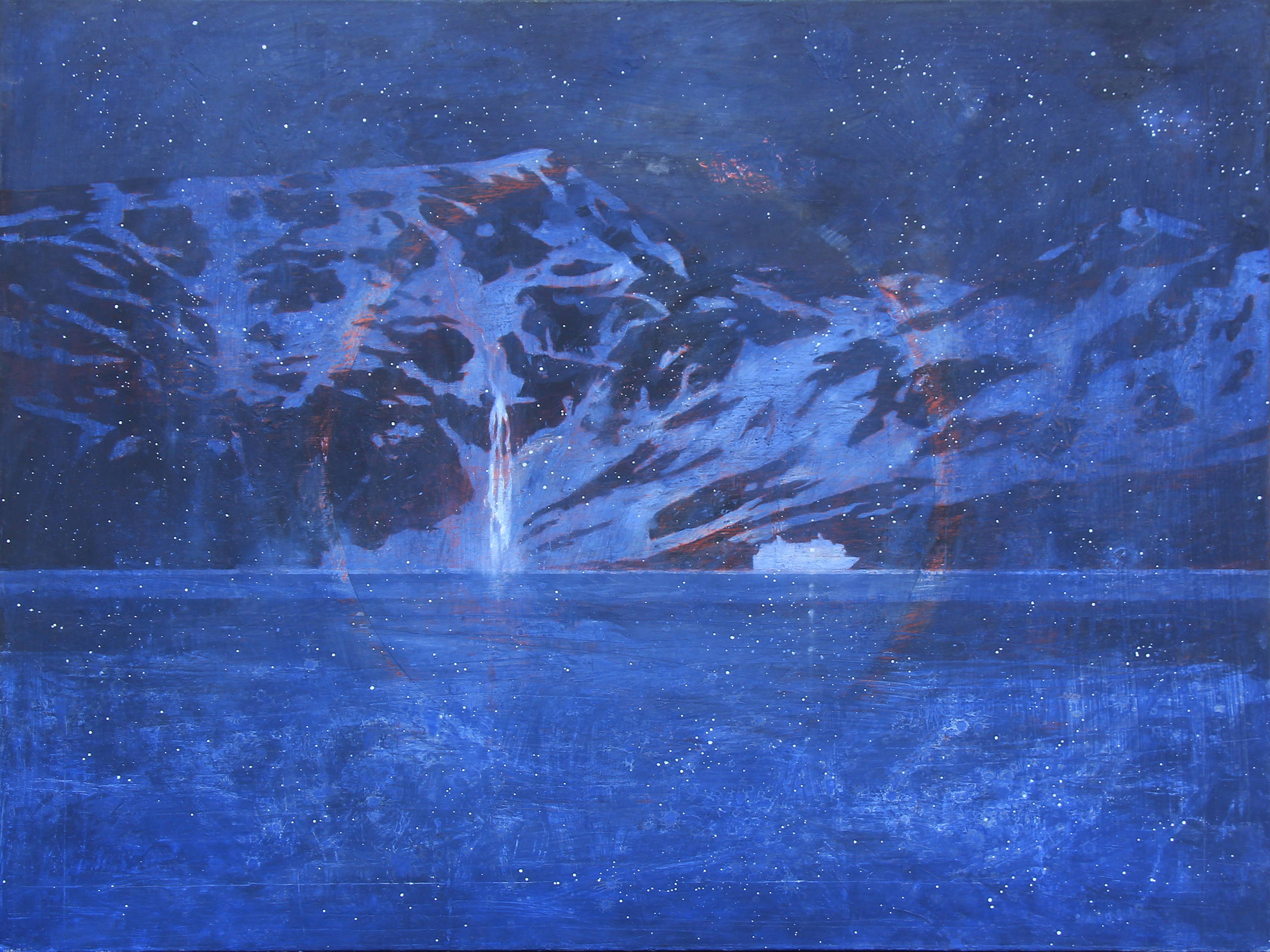 Tomas Gustavsson, Fjord night, oil on canvas, 80x60 cm

Maria Lundström
(b. 1954, Arvidsjaur) lives and works in Kallinge and is educated at Konstfack in Stockholm.
Maria's compositions are centered and float freely. She works with playful colors and shapes and mixes techniques such as acrylic, chalk and collage.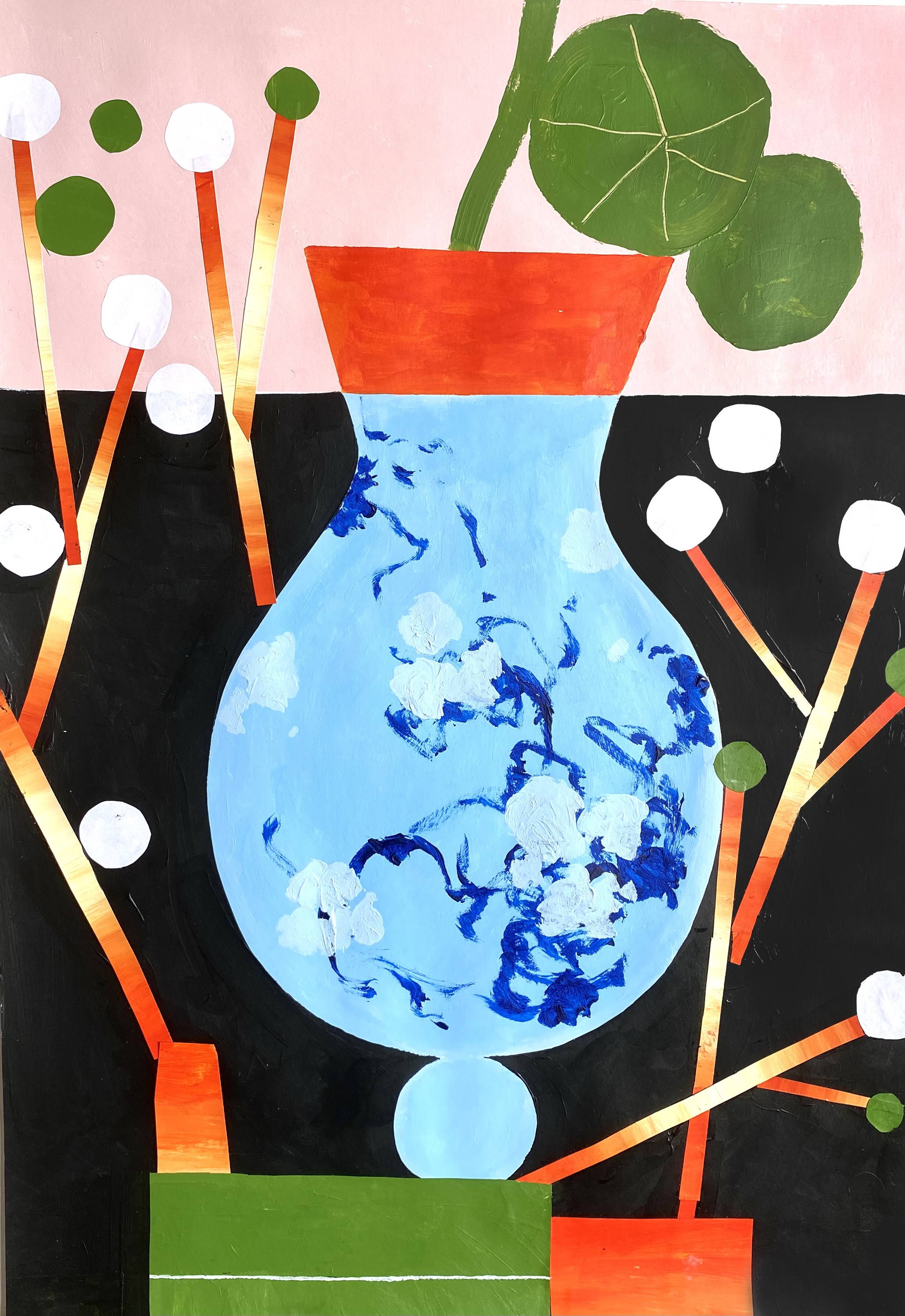 Maria Lundström, Vase and flowers 4, acrylic on paper, 64x45 cm
Maria Lundström, Watering / Flowerbed 1, acrylic on paper, 64x45 cm

Henrik Stenberg
(b.1975, Västerås) lives and works in Laholm and is educated at, among others, Konstfack in Stockholm, Gerlesborgsskolan and Västerås Konstskola.
In his paintings he seeks an encounter with the uncontrolled grandeur of wild nature through chance, imagination and fabled realism. It will be a journey into something unknown but also a reflection of himself.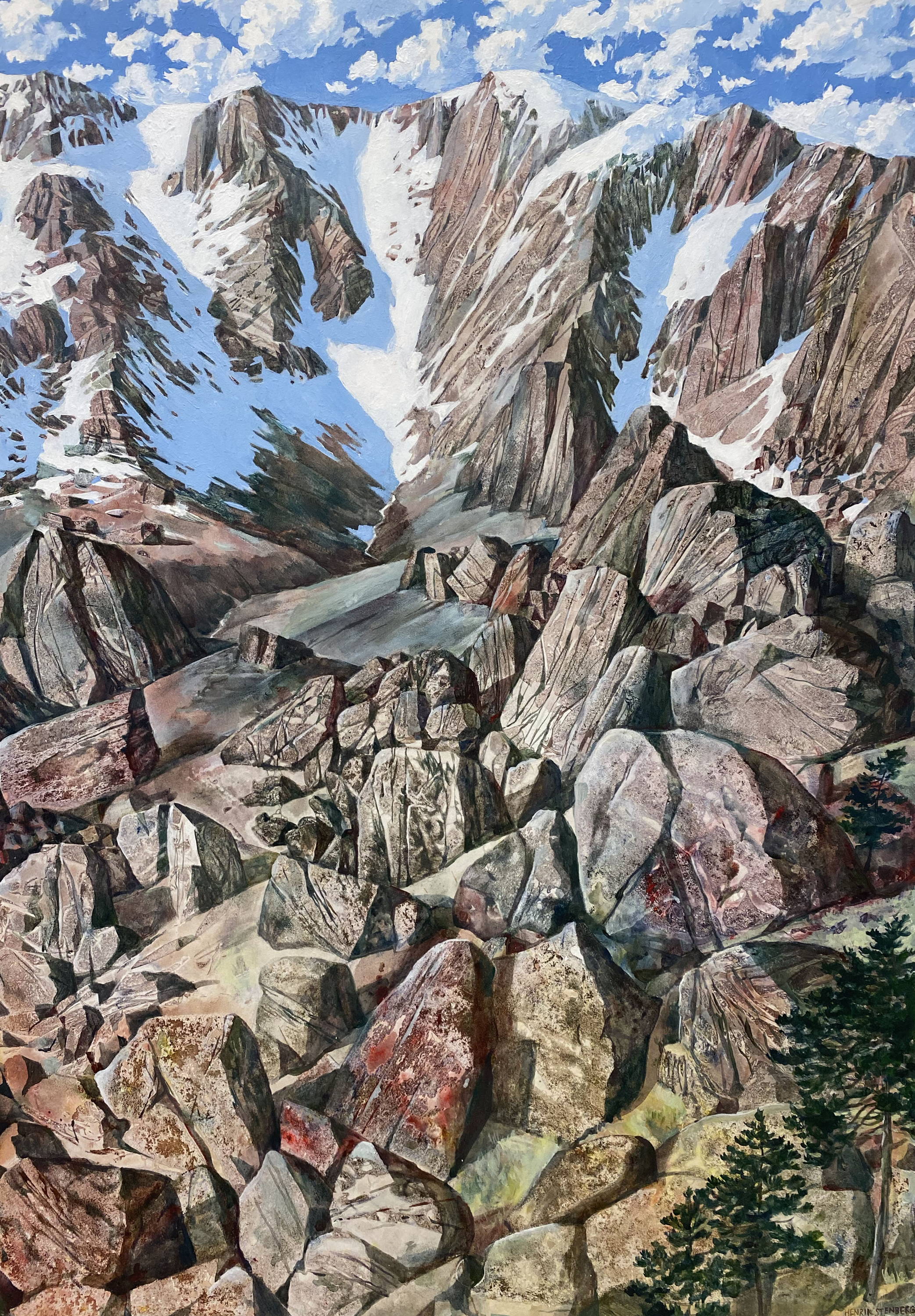 Henrik Stenberg, Red stone, acrylic on panel, 87x60 cm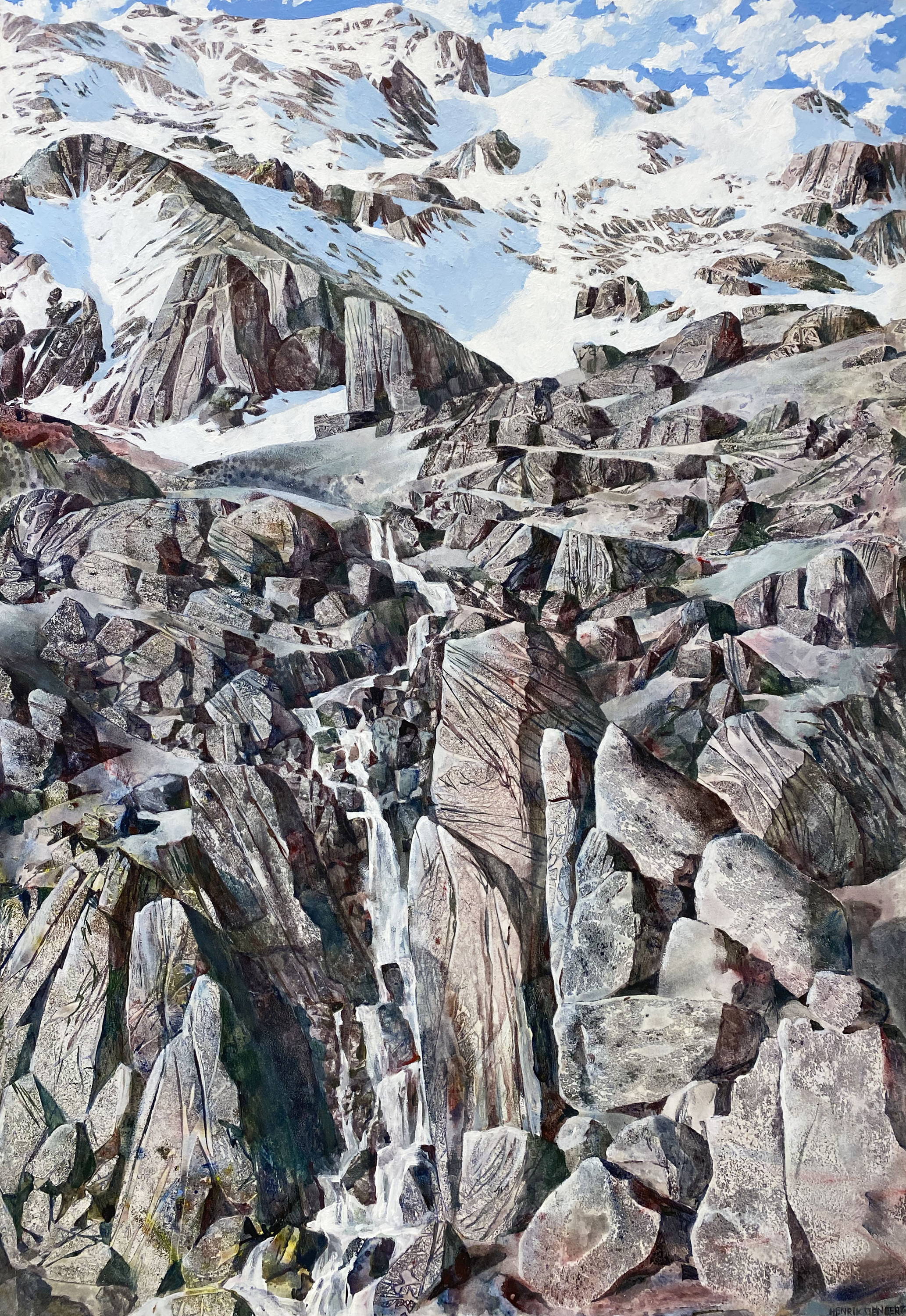 Henrik Stenberg, Snow fields, acrylic on panel, 87x60 cm