Tomas Colbengtson: Att synliggöra det osynliggjorda
Vååjnesasse buektedh / Att synliggöra det osynliggjorda / Making the invisible visible
21.1 - 12.2. 2022
Öppet: tisdag-torsdag 11.00-17.00, fredag-lördag 12.00-16.00
Vi följer FOHMs restriktioner och rekommendationer. Max 10 besökare åt gången, lite väntid kan därför uppstå och vi hoppas ni har överseende med detta.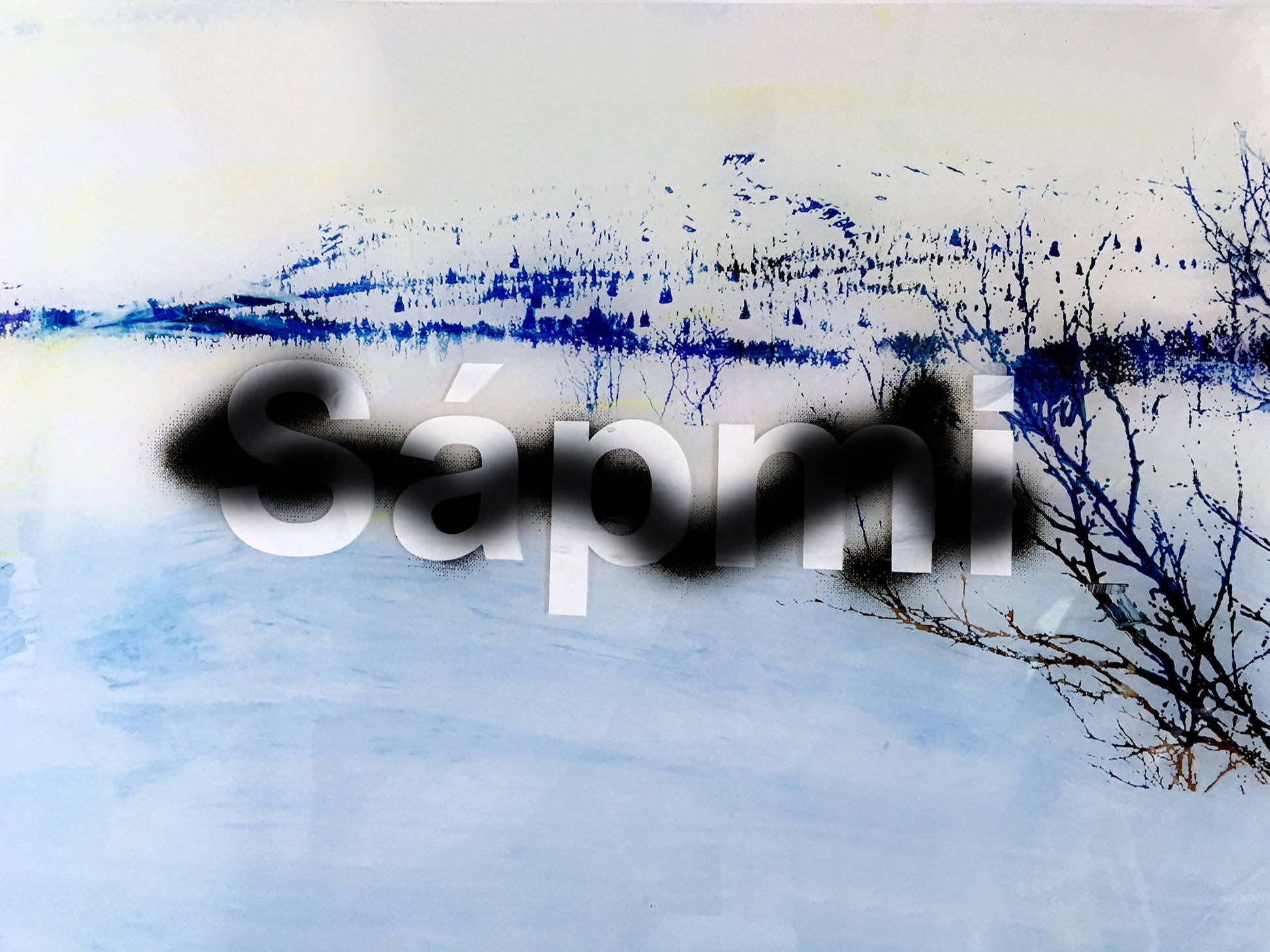 Tomas Colbengtsons utställning bygger på minnen och erfarenheter från upplevelser och dagens situation för samer. Den sätter strålkastaren på den samiska historien. Skolan, som påverkade de allra minsta fick genomgripande konsekvenser för det samiska språket. Sydsamiskan dog nästan ut i Tärna-området. Samisk religion blev förbjuden. Staten bedrev rasbiologisk forskning, tvångsförflyttning och andra metoder för att få kontroll över urfolket på Nordkalotten. Hans verk handlar även om stoltheten till det samiska arvet och kunskapen som följer med den.
Tomas Colbengtson är en av Sápmis ledande konstnärer. Han är född 1957 och uppväxt i en liten samisk by, Björkvattnet, Tärnaby, som är det nordligaste området för det sydsamiska språket. Björkvatten är en central plats för den samiske motståndskampen. Bland annat växte Elsa Laula (1877-1931, samisk feminist, socialist och aktivist) upp här och var initiativtagare till det första samiske politiska förbundet, Lapska Centralförbundet.
Tomas växte alltså upp med kampen för ett eget språk, rätt till egen religion och självbestämmande. Han använder sin samiska bakgrund och naturupplevelser från de nordsvenska fjällen som utgångspunkt för sitt konstnärliga arbete.
I sitt aktivistiska arbete är han initiativtagare till urfolksresidenset Sápmi salasta för urfolkskonstnärer. Han arbetar med grafik, måleri, skulptur och digital konst. Sedan 1998 har han haft Artist Residency vid Kungliga Tekniska Högskolan i Stockholm. För närvarande undervisar han också på Konstfack, Stockholm, där han själv avslutade sin utbildning 1991.
Tomas har haft flera internationella utställningar bland annat i USA, Ryssland, Japan, Tyskland, Island, Färöarna, Spanien, Slovenien, Nederländerna, Frankrike, Brasilien, Grönland, Norge, Finland, Danmark, Italien, Schweiz, Grekland och Sverige.
---
English
Tomas Colbengtson - "Making the invisible visible"
Solo exhibition January 21 - February 12.
Opening January 21 and January 22 from noon - 6 pm. (By appointment on January 23 from noon - 4 pm. We follow FOHM's restrictions and recommendations. Maximum 10 visitors at a time, a little waiting time can therefore occur and we hope you are forgiving of this.
Tomas Colbengtson is sæmie, the indigenous nomadic reindeer-people in Scandinavia. He is born in a small sæmie village, Björkvattnet Tärna, in northern Sweden. In his works he often refers to Sami culture, investigating cultural identity, history, and how colonization has changed the people and landscape of northern Scandinavia. Colbengtson works with public art in Sweden and Finland and is exhibiting internationally. He is represented in The National Museum in Oslo and in the Sami parliament of Norway. Colbengtson is the founder of the indigenous art residence "Sápmi salasta"