New landscapes
4.3 - 25.3. 2023
We are pleased to present Yngve Henriksen's third solo exhibition at the gallery. Opening reception on Saturday, March 4 at 12-4 pm.
Yngve Henriksen's source of inspiration has always been the landscape he lives in, Lofoten. He is a storyteller and processes experiences and impressions in his pictures. The stories are about memories, the present and everyday poetry.
Henriksen's imagery is in a borderland between figuration and abstraction. He has different ways of approaching a painting. It can be based on sketches, but can also be spontaneous and intuitive. The artistic expression is a process, a dampening and a transformation of a landscape and a lived life. That is the underlying principle; that an artwork is created by a hand and a temperament is of great importance, especially in an age with a lot of digital focus.
Yngve Henriksen: We see and experience the visual diversity that lives in the landscape itself in different ways. What we see and think about it is based on one's own experiences, but it is the same landscape. I have an experience that the landscape is of both a strong physical and mental character. There is so much poetry in it, and much of our identity. It becomes a kind of mirror of who we are. I think that opening your eyes to the landscape is also a way of opening up an inner horizon. A place to catch your eye. Pictures are stories you can choose to enter, and you also see pictures with your inner eye. Pictures are for me the mirror of the soul. It's all wordless. That's why I paint.
Yngve Henriksen was born in 1965 and lives in Svolvær, a town in Lofoten in northern Norway. From 1983-1985 he studied arts and crafts in Lofoten and then continued his education in 1988-1990 at the State University of Arts and Crafts and Design in Bergen. His public works include commissions for the Thon Hotel Lofoten, SAS Hotellet Svalbard, Oslo Tinghus, Kystverket Kabelvåg, Leknes Lufthavn, the University of Tromsø and the Central Hospital in Karlstad.

>> See all artworks from the exhibition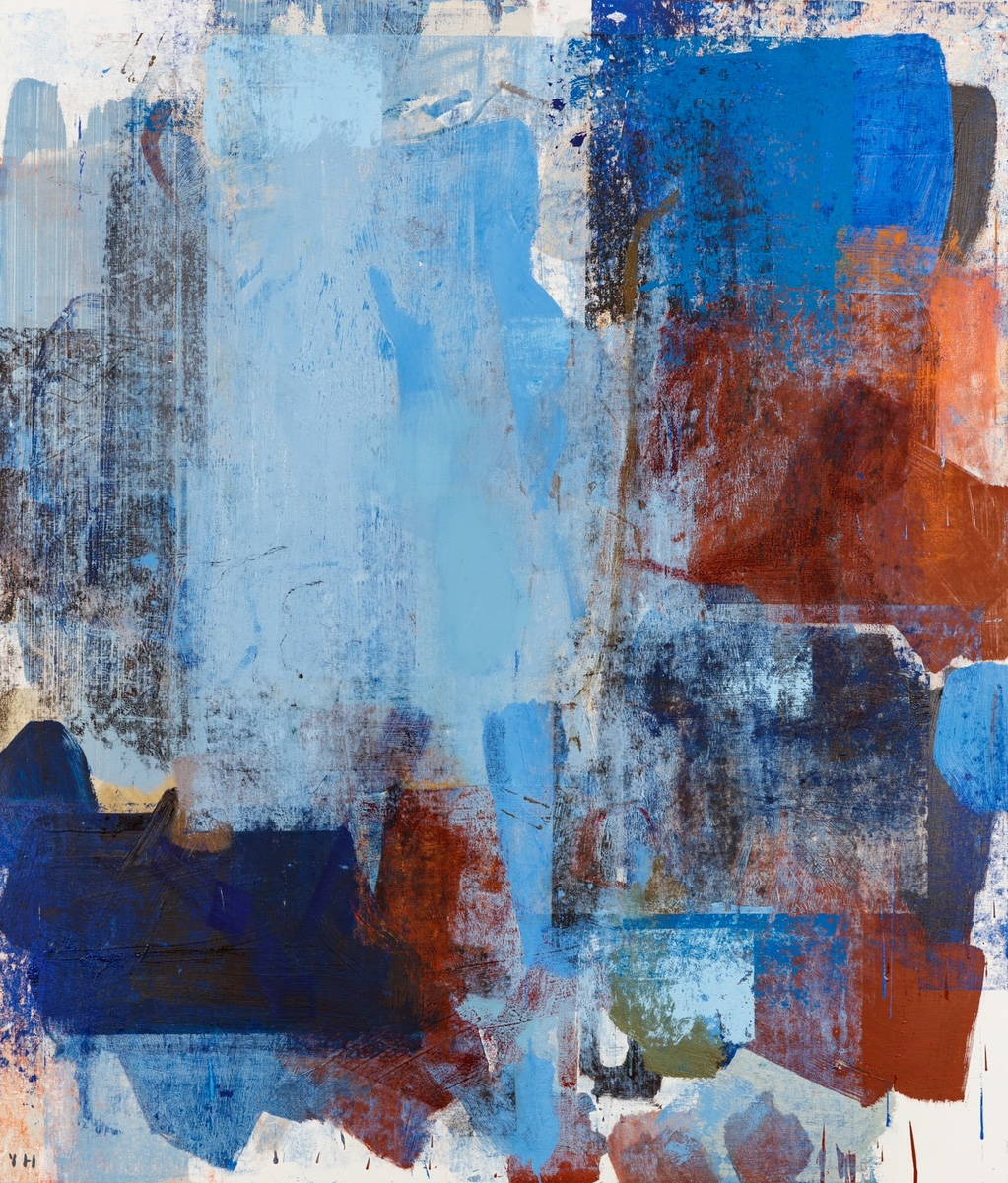 CHANGES
oil on canvas
140 x 120 cm
2022